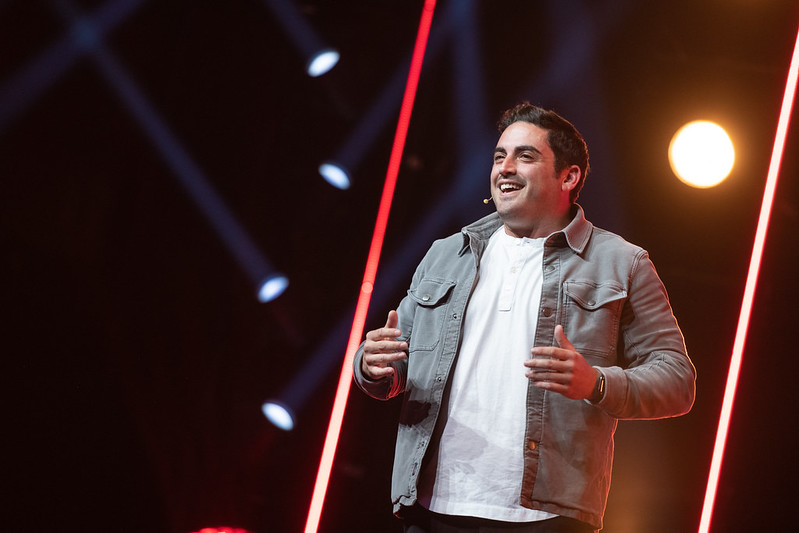 Valentine's Day is coming up. So, in the spirit of all things love, we have a question for you.
Who should pay for the first date?
TEDxReno performer Jared Freid has some thoughts. Jared is not only a comedian. He is the sought-after advice giver amongst his friends. While a self-appointed "average" man and not the stereotypical source – a man with an English accent – he is honest, humble and hilarious. He doesn't claim to know everything when the lovesick need him. So, with his own ideas for the query, he set out to gather more data. He asked his social media followers what they thought.
Who should pay for the first date?
From women, he heard answers like this:
The guy. EEK! But just the first, not every date.
Split or boy can pay if he wants.
The government.
Nowadays, I'm okay splitting if it's more than one drink.
The fellas always paid for me, but I would totally split today. Modern times!
Men delivered responses such as:
I'm good with it.
Fine.
I don't mind, as long as you don't mind me using a gift card.
What did these responses tell Jared about Mars and Venus in the dating world? Check out his very-nonscientific-study in his full talk from last year's TEDxReno.
Who should pay for the first date? | Jared Freid | TEDxReno
Don't forget to follow us on Twitter, Facebook, LinkedIn and Instagram.
If you want to watch more TEDxReno videos, you can find them here on Youtube.
Warmly,
The TEDxReno Team