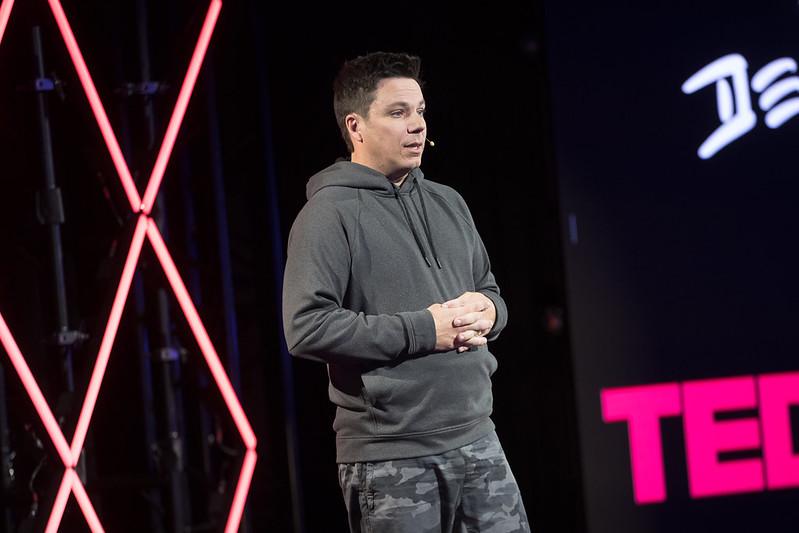 Adapt and Destroy: A New Way to Look at Obstacles | Roy Tuscany | TEDxReno
Most people see an obstacle, and they try to find a way to live with it.  The founder of High Fives for Heroes sees an obstacle, and he destroys it.  This new way of thinking led Roy Tuscany to invent an early version of an e-bike that allowed him to mountain bike after he was paralyzed in a snow skiing accident.  He has gone on to help hundreds of paralyzed athletes get back into surfing, trail riding, climbing, snow sports, and more.  It all starts with a mind shift. 
Originally from Waterbury, VT and after graduating from University of Vermont with a degree in Mechanical Engineering, Roy headed out west to pursue the dream of being a professional free-skier. In 2006, Roy suffered a life-changing injury that left him paralyzed from the waist down. Roy turned the financial and community support of his own recovery into a 'pay-it-forward' adventure with the creation of High Fives Non-Profit Foundation. He was named the "spirit inspires" award from Disabled Sports USA in 2011, and once held the World Record for the most high fives in a 24 hour period. He lives in Reno, NV with his partner, Alana Nichols, and son, Gunnar, and enjoys finding fun in everything he does – biking, skiing, surfing, and everything outdoors.